Pre-1976 – Proto-Punk
1963 – The Kingsmen – Louie Louie
Perhaps it doesn't sound like it now but at the time Louie Louie came out it was totally punk in relation to everything else on the radio, so much so that the US Government launched a judicial committee to find out exactly what the deal was with the lyrics and if the band were a danger to national security.
1964 – The Kinks – You Really Got Me
Punk guitar starts here, guitarist/singer Ray Davies took a penknife and cut small holes all through the speaker cone on his amp until the buzzing distortion was what he wanted.
1968 – MC5 – The American Ruse
The common opinion about punk is that it started in New York or perhaps London, in actuality it was two bands from Detroit, The MC5 and The Stooges who dragged 60's rock and roll into something more modern and angry and dirty and dark. Detroit was also the birthplace of Soul and Motown and Techno but rarely gets it's due. Songs like "The American Ruse" were not fully different from other 60's rock but once the band got to their next single "Kick Out The Jams" the break from their peers was complete.
1968 – MC5 – Kick Out The Jams
See?
1969 – The Stooges – I Wanna Be Your Dog
One of my favourite bands, The Stooges released three perfect albums in three years and changed music forever, singer/songwriter Iggy Pop was literally five years ahead of everyone else. Check out that fucking one key piano part running non-stop through the song, this is their first album and they couldn't really play their own instruments let alone a piano. The drums are all over the place and the guitars are incredibly basic yet the songs are perfect. And those sleigh bells!
1970 – The Stooges – TV Eye
The Stooges songs about fucking and filth and corruption and the power of television ensured they never had many fans but always had the right ones. There's a reason Iggy is known as the Godfather of Punk.
1973 – The Stooges – Raw Power
Raw Power was the bands third album, they imploded shortly after it's release and Iggy Pop vanishes for a couple years. That piano again!
Iggy is nearly 70 and still doing shit like in the live video:
1976 – Punk Appears
1976 – The Modern Lovers – Roadrunner
Jonathan Richman's Modern Lovers had everything punk needed other than a little more speed on the guitar, the band moved in a different direction in subsequent albums but "Roadrunner" is still considered one of the launching songs of punk.
1976 – The Runaways – Cherry Bomb
There's always a debate about if The Runaways were a glam band or a punk band, I don't care but it is interesting that they are not only the first California band on the list but also the first girl group.
1976 – The Ramones – Blitzkrieg Bop
Yeah, it's the Ramones, it is the very definition of punk. The band had to move to London from New York to get anyone to notice them but the release of their first album was the first flames from the spark of the other bands on this list.
1976 – The Ramones – Let's Dance
In songs like Let's Dance you can easily hear that the band were raised on their parents 1950's records, it's a part of punk that vanished soon after but is an interesting influence.
1976 – The Damned – New Rose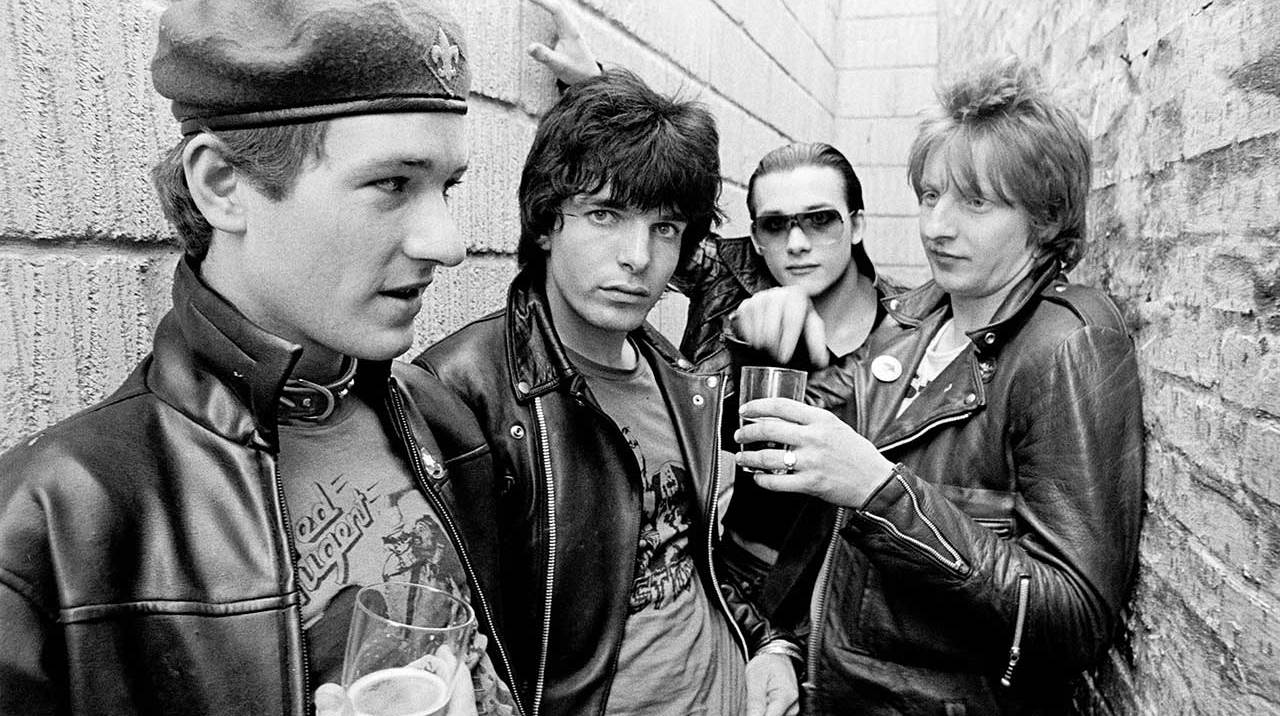 The first London band on the list, two of the members of the band were at the first Ramones show in London and took the Ramones' sound and make it much uglier, propelling punk further faster than even the Ramones had.
1977 – The Explosion
1977 – Sex Pistols – God Save The Queen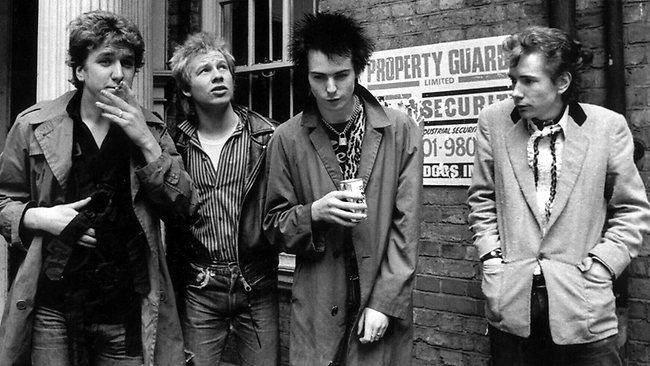 A manufactured band put together by a fashion designer still managed to give punk possibly it's most famous face in Johnny Rotten and it's most famous couple in Sid Vicious and his gf Nancy Spungenm, who he would later stab to death before taking his own life in the Chelsea Hotel in NYC.
1977 – Iggy Pop – The Passenger – the birth of post punk
After The Stooges imploded Iggy Pop's heroin habit spiraled out of control until he befriended David Bowie, someone as different from him as a rock is from a pancake. Bowie bent over backwards to get Iggy clean and eventually got him back in the studio to record his first solo album.
1977 – Iggy Pop – Lust for Life
Iggy's first solo album basically marked the birth of post-punk, a genre sometimes defined as "punk by people who can play their instruments". The rest of the music world would again take years to catch up to Iggy and post-punk wouldn't really break for another few years.
1977 – Wire – Three Girl Rhumba
Another favourite, Wire rode the line between traditional punk and post-punk back and forth for years and their first album "Pink Flag" was a gay-rights album years before such a concept even existed.
1977 – Wire – 12XU
My favourite Wire song.
1978 – Vancouver Punk Blows Up
1977 – Dishrags – Love is Shit (the Dishrags only album is not on Spotify, here is a youtube)
Vancouver had the best punk scene in Canada and it was kicked off by three 15 year old girls from Victoria, The Dishrags were playing and recording together within a year of the first Ramones album introducing punk to the masses, the back cover of their album is actually them recreating a famous Ramones photo while holding the Ramones' first album.
1978 – Pointed Sticks – The Witch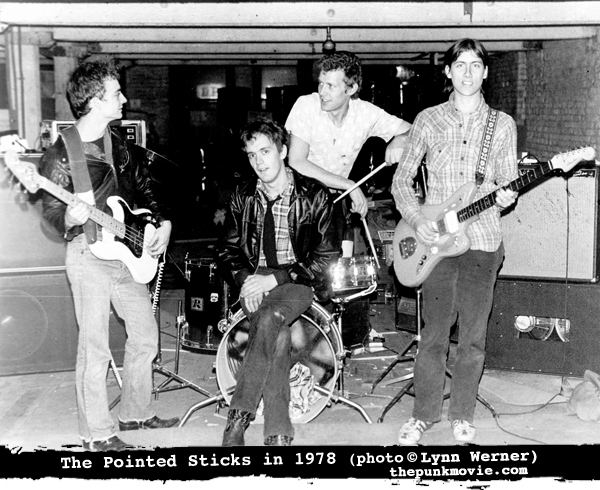 The majority of Vancouver's punk scene was heavily political and songs tended to be packed with social messages with the exception of Pointed Sticks who tended to mostly song poppy punk songs about lost love and the trials of youth. Pointed Sticks were also one of the few punk bands I know of with a saxophone player (the other being X-Ray Spex) and were the only punk band I know of with a full time organist.
1978 – Pointed Sticks – Out of Luck
The Sticks were poised for stardom and were signed to London's Stiff Records punk label, the only non-UK band ever signed by the label but at some point in the recording of the major debut the wheels came off and the band kinda fell apart around 1980. They reunited in 2008 and play a show or two a year around Vancouver, I never miss them and dance and scream like crazy all night, they are my all time favourite band ever ever.
This video is for the best song from their 2008 reunion album, it's a wonderful, scentimental, bittersweet remembrance of the late 70's music scene in Vancouver, I wasn't even there and it makes me choke up, the backup singers are basically anyone from that time who's still alive today.
1978 – The Subhumans – Fuck You
If Rody were a band he would be The Subhumans. 'Fuck You' is often listed as the first big song released with fuck in the title.
1978 – The Subhumans – Slave to My Dick
One interesting thing about West Coast punk was that there was a commonly held belief that abstinence from drugs or alcohol (in punk circles this was know as being "straight-edge") also included celibacy, hence Slave to My Dick. A few years after this album some of the band members joined a violent anarchist group and were eventually arrested and imprisoned for blowing up several power stations with homemade bombs. They're all out of prison now and I got to see their reunion show a couple months back, it was awful but at least they aren't in prison.
1978 – DOA – The Enemy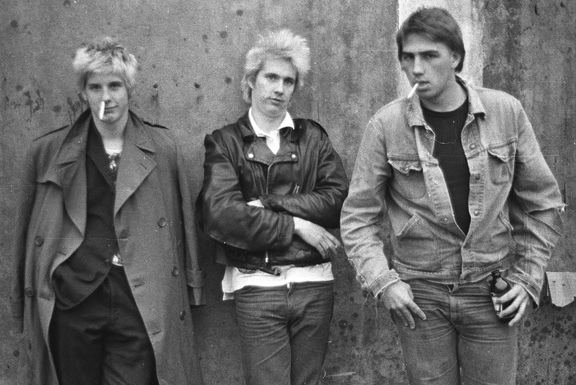 I hate DOA but have to include them as they were the only members of the Vancouver scene to break out and become global stars, they are really the only Canadian band listed amoung the all-time great punk acts.
1978 – DOA – DOA
They are really cool guys and are still going hard, DOA's singer, Joey Shithead is also my city councilor. I still think they suck though.
1978 – The Undertones – Teenage Kicks
Irish punk! There was a small punk scene in Ireland with some really solid bands. I love The Undertones more than I can explain, both of these tracks are pop punk perfection.
1978 – The Undertones – You've Got My Number, Why Don't You Use It
That guitar though, amazing.
1979 – Post Punk
1979 – Talking Heads – Psycho Killer
Iggy Pop's promise of something after punk was never realized as fully as it was with Talking Heads, they were like three chess club members who tagged along with all the bad kids and were loved by them. Likely the greatest of the post-punk acts.
1979 – Buzzcocks – I Don't Mind
One of the best best best punk acts, so British, so catchy, such smartasses, I love them.
1979 – X-Ray Spex – Oh Bondage! Up Yours!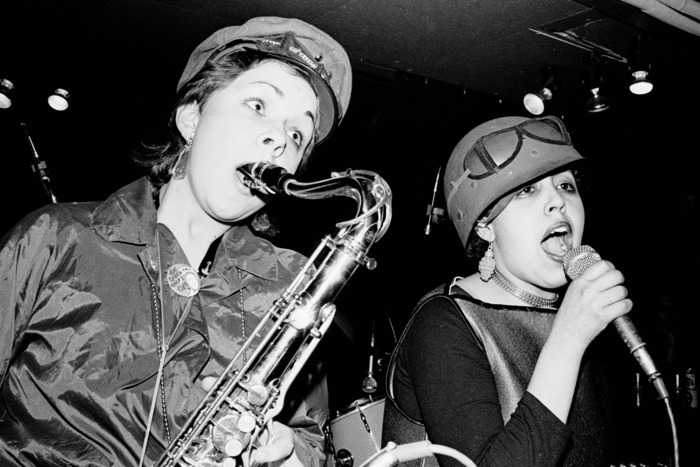 The first big female punkers, led by opera-trained 15 year old belter Poly Styrene and her best friend, a fellow 15 year old saxophone player Lora Logic. The way she shouts….
1979 – X-Ray Spex – I Am a Cliche
X-Ray Spex were especially cool for preaching an anti-consumer message that the general public wouldn't really understand for another 30 years.
1979 – X-Ray Spex – The Day the World Turned Day-Glo
1979 – Joy Division – She's Lost Control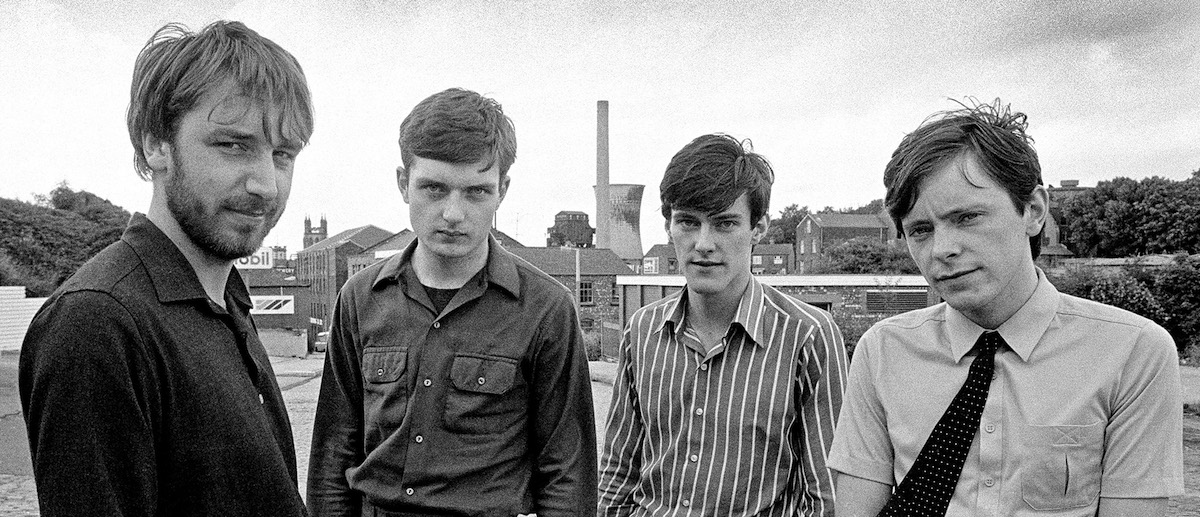 Gorgeous post punk, shouldn't have hung himself.
1979 – Gang of Four – Ether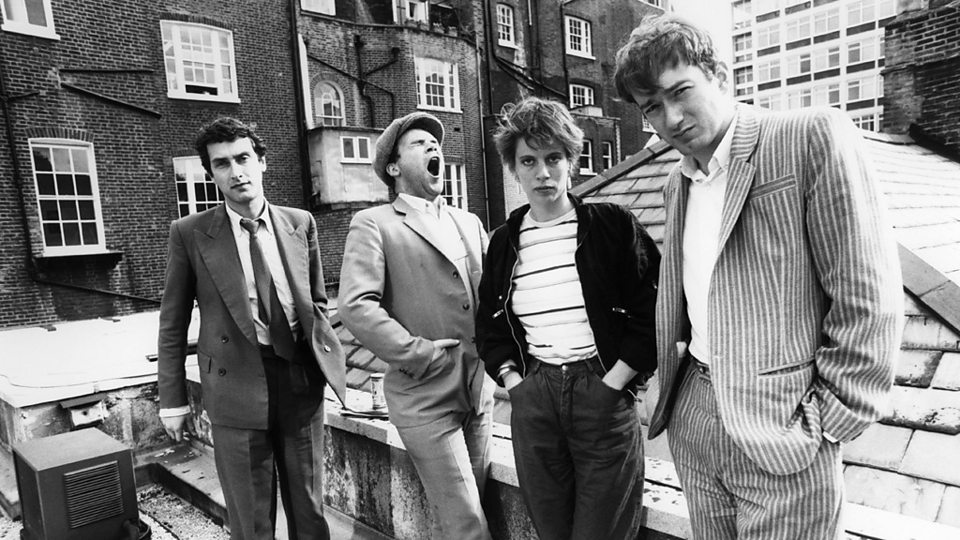 Probably my favourite of the post-punk bands, smart, daring, political, talented.
1979 – Gang of Four – I Found That Essence Rare
Guitarist Andy Gill is one of my favs.
This video is soooooooo coooool.
1979 – Madness – One Step Beyond
British punks had felt an affinity for the black, Caribbean populations in London and their musical movements of the 50's and 60's (ska, dancehall and rocksteady) so it wasn't surprising that eventually the two subcultures started to merge, bands like Madness, The Specials and The English Beat being the best of them.
1979 – The Specials – A Message to You, Rudy
1980 – Punk Goes West
1980 – The English Beat – Mirror In The Bathroom
The English Beat (just known as 'The Beat' outside of North America) were especially interesting for having two lead singer/songwriters, Roger, a Jamaican reggae dude and Dave, a very British, very white punk. 'Mirror In The Bathroom' is the quintessential Dave song.
1980 – The English Beat – Hand's Off, She's Mine
This one is both Roger and Dave, it's awesome.
1980 – The English Beat – Ranking Full Stop
'Ranking' is pure Roger, love it.
1980 – Dead Kennedys – Holiday In Cambodia
The first of the California hardcore punk acts, not a subset of the genre that I particularily enjoy but I am ok with DK and The Descendents.
1980 – Descendents – I Like Food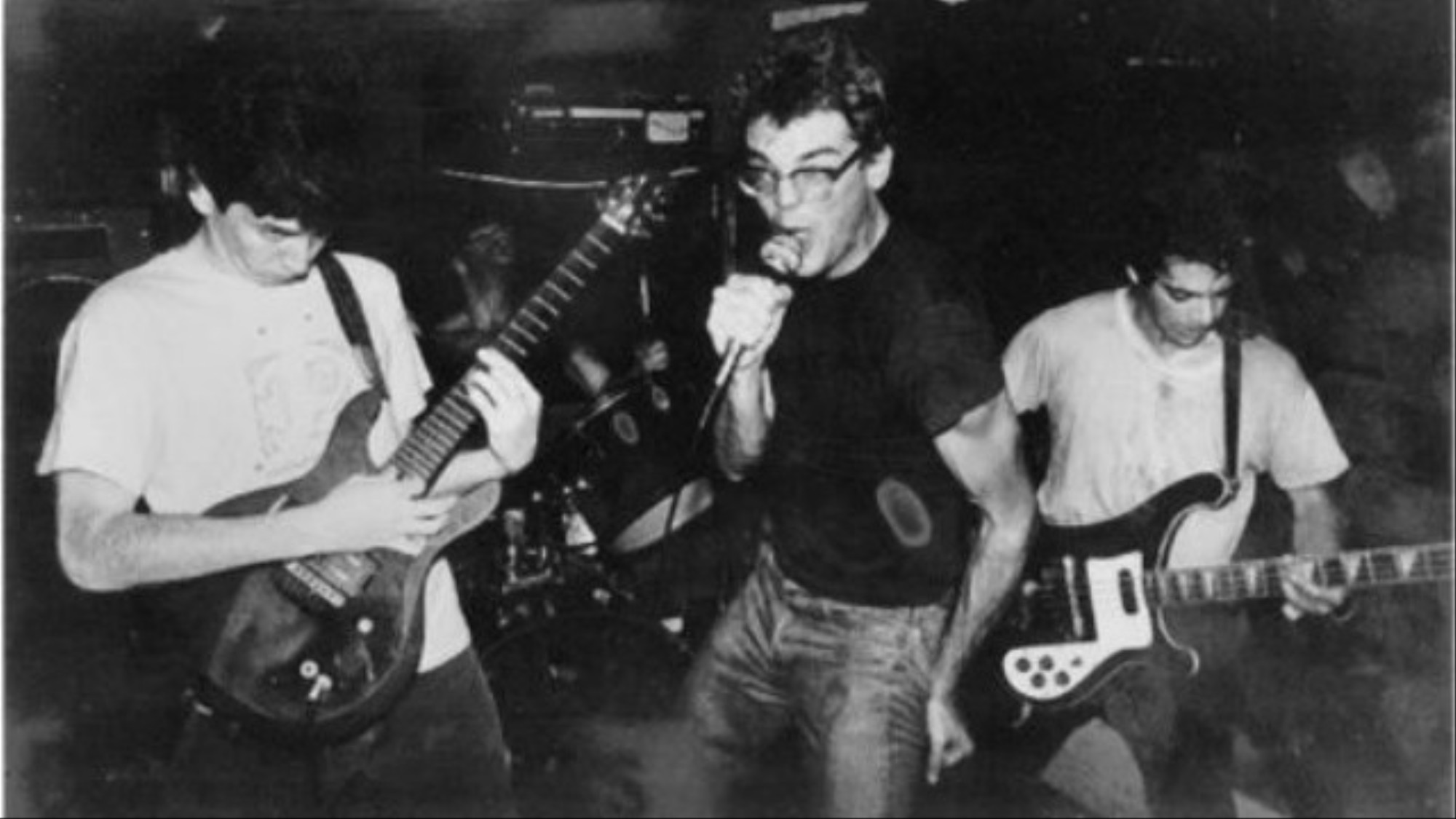 He does.
1980 – Descendents – Myage
The punk world had not scene anything like The Descenents when they released their first EP in 1980, all hardcore California punk can pretty much be traced back to them. A few years ago at a Descendents show in Seattle with Rody I got onstage and jumped into the crowd from on top of the monitor stack, they caught me.
1981 – Mission of Burma – That's When I Reach For My Revolver
This one might be too lo-fi for you but was an important, political part of the growth of American hardcore punk.
1982 – The Clash – Rock The Casbah
The Clash perfected pop punk and brought the genre to widespread radio play for the first time, they're generally regarded as gods but are just alright with me.
1982 – Talking Heads – Once in a Lifetime
Yup, had to add another TH song. Tina is just a wonderful bassist.
1983 – American Post Punk Takes Off
1983 – Violent Femmes – Blister in the Sun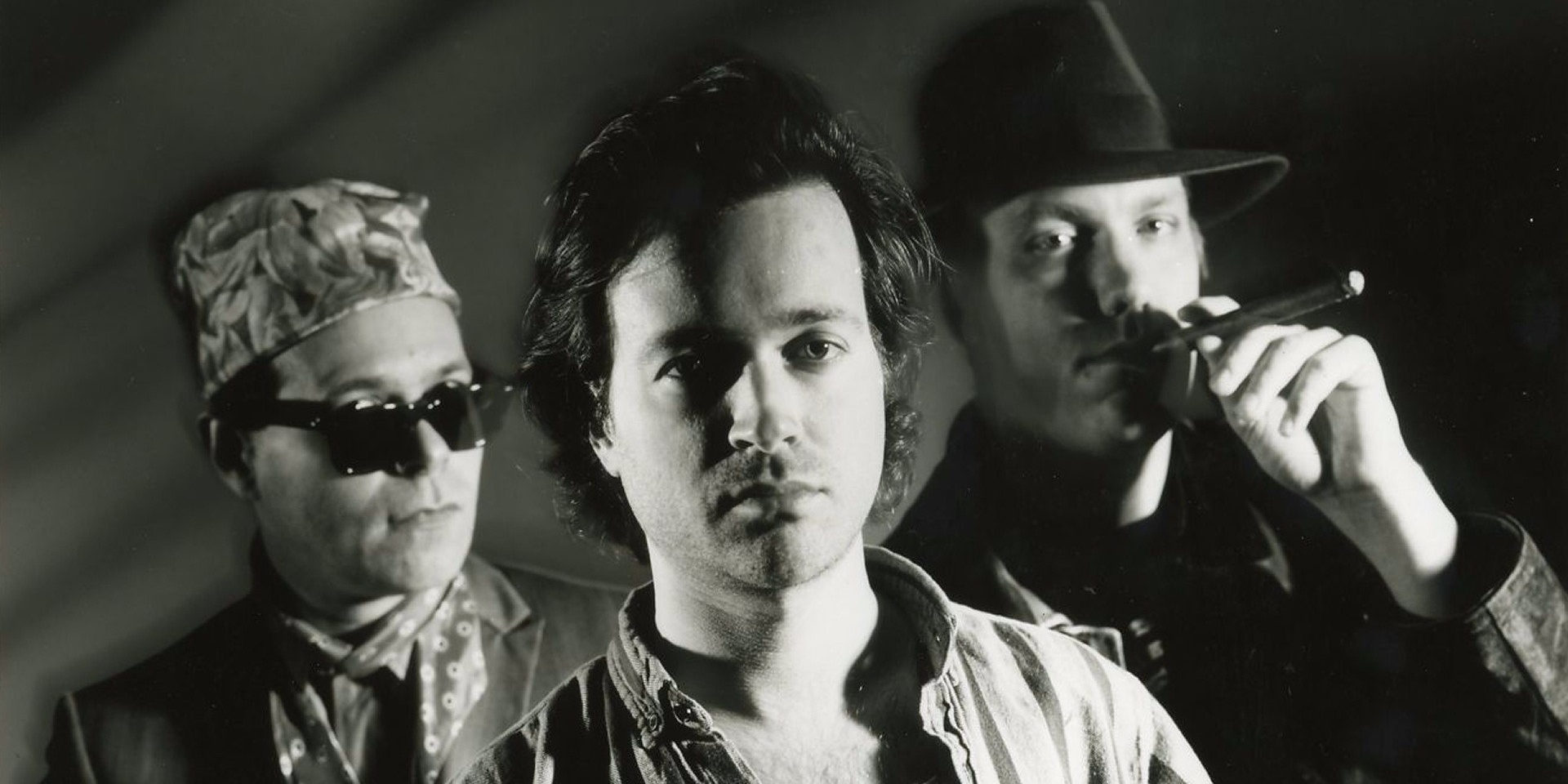 Post-punk took a little longer to settle in the US but eventually became much more mainstream than it's British version. VF were unique and strange.
1983 – REM – Radio Free Europe
For every article that considers REM post-punk there is one saying they were not, in any case this has always been my favourite REM song. That beat is incredible.
1984 – Minneapolis Garage Punk
1984 – Husker Du – Never Talking to You Again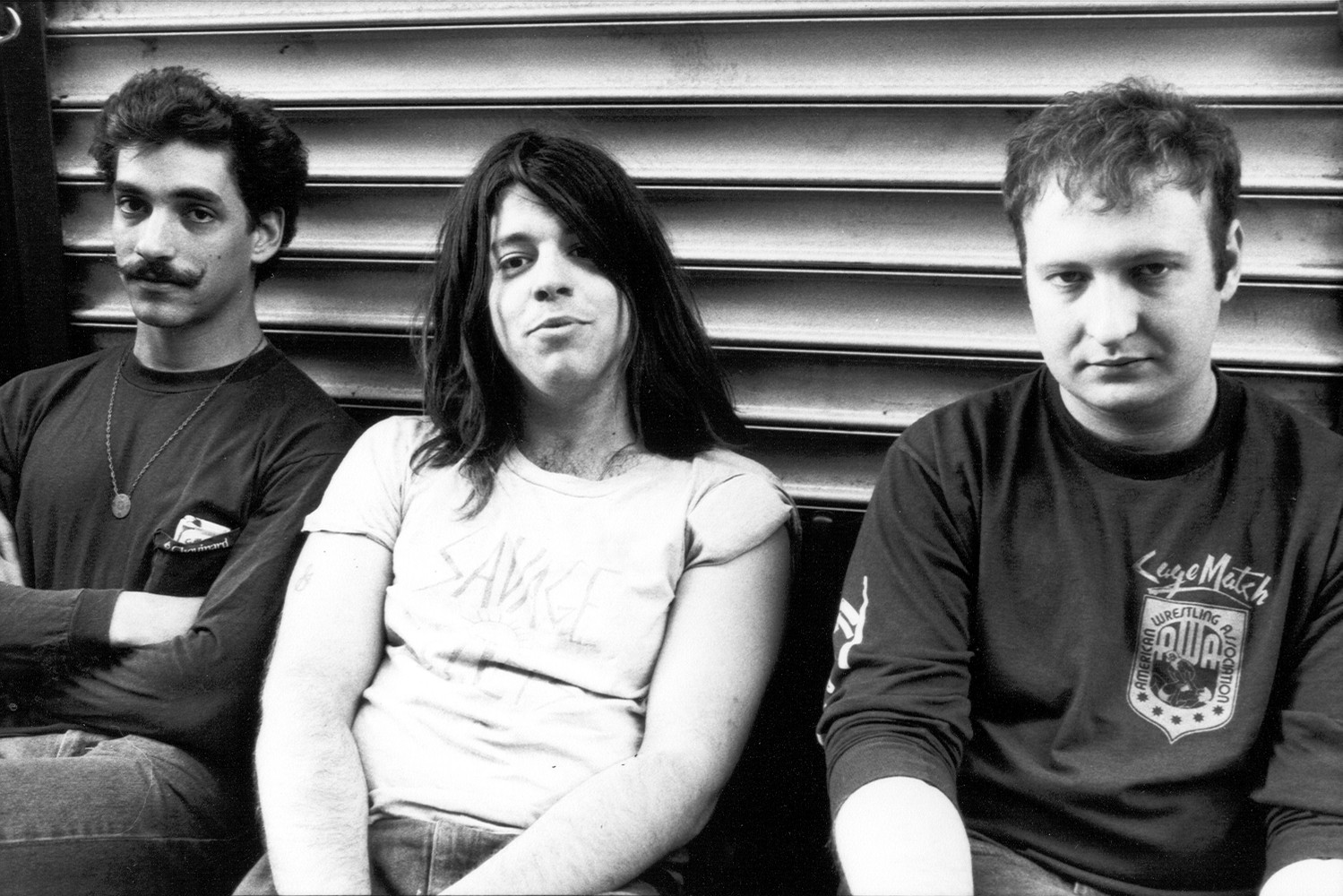 The growth of punk in NYC and Los Angeles made perfect sense, what didn't was the fact that the third city to explode with important punk and post-punk was the Midwestern conservative nothing city of Minneapolis.
1984 – Husker Du – Pink Turns to Blue
Husker Du and The Replacements had a friendly rivalry as the two big acts from Minneapolis, continually competing to see who could play faster and louder while still fielding songs dripping in melody. Both bands blow me away.
1984 – The Replacements – I Will Dare
The Replacements were not quite as experimental as Husker Du but both bands were a disaster of alcoholism and heroin. Half the guys in The Replacements died of alcholism before they were 27.
1984 – The Replacements – Unsatisfied
This one makes me sad, it's one of the few songs Samira asked me to not play.
It's tough to include Replacements videos as they refused to make videos and only ever show the same guy smoking a cigarette and listening to the band.
The tattoo on my arm that says Big Star is in honour of the band Big Star, natch. The Replacements worshipped Big Star and basically wanted to be them except famous, this song is an ode to Big Star's singer, Alex Chilton. Great song, great video but the story of Big Star will have to wait for another day.